On June 13, a new event calendar system will be launched. At that date, only events in the new system will be displayed. Please make sure all events after June 13 are added to
https://content.uiowa.edu
. You can find out more information about the transition on that site as well.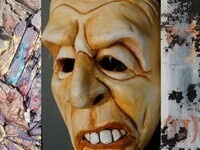 The culmination of a year's work will be on display for one month at the annual Grant Wood Fellows' Exhibition at C.S.P.S. Hall. Visitors are invited to view...
The Brinton Collection contains films, slides, projectors, papers, and other documents from the life and career of William Franklin Brinton of Washington,...
Iowa Legal Aid hosts golf tournament
Huan Bao, PhD Postdoctoral Fellow Chapman Lab, HHMI University of Wisconsin, Madison Presents: Novel insights into the structure and dynamics of fusion...
"AMI Complicated by Cardiogenic Shock" by Chak Inampudi, MD
'An Overview of HLA Typing, antibody Testing and Crossmatching in Transplantation' by Christie Thomas, MBBS
Adj. Associate Professor, Biochemistry & Molecular Biology Adj. Associate Professor, Otolaryngology-Head & Neck Surgery Associate Professor, Anatomy...
"Paget's disease and Rickets" by Amal Shibli-Rahhal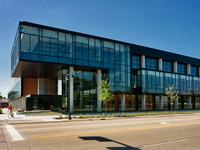 Heartsaver CPR AED is a video-based, instructor-led course that teaches adult CPR and AED use and how to relieve an obstructed airway in adults. Upon...
Presenter: Dr. Ansar