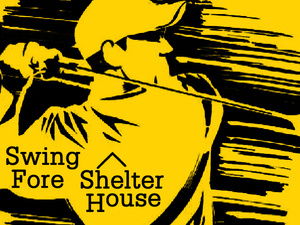 Swing Fore Shelter - Annual Golf Charity Outing
William Bean Learning Community presents the third annual Swing Fore Shelter House Charity Golf Outing on Saturday, April 21st at Pleasant Valley Golf Course in Iowa City!

The outing will be a 18-hole scramble with first tee off beginning at 9am. Don't golf? No worries! This charity golf outing is a 4-man scramble, meaning that each player on a team tees off on each hole. The best of tee shots is then selected and all players play their second shots from that spot.

Registration is now open, visit: https://sites.google.com/view/swingforeshelterhouse

All proceeds go to Shelter House, Iowa City's local homeless shelter. Shelter House provides many services to the homeless population, such as job training, overnight housing, specialized housing for those with mental illnesses, and nurse-managed clinics for those in need. Their efforts have made a substantial impact in the community and therefore we are proud to donate all profits generated from this event to Shelter House so that increased services can be provided to the homeless community. For more information on Shelter House, we invite you to visitwww.shelterhouseiowa.org.

Questions? Feel free to email swingforesheltherhouse@gmail.com or visit our website at https://sites.google.com/view/swingforeshelterhouse for details on how to golf, volunteer, or donate.
Saturday, April 21 at 9:00am to 4:00pm
Pleasant Valley Golf Course 4390 Sand Rd SE, Iowa City, IA 52240