On June 13, a new event calendar system will be launched. At that date, only events in the new system will be displayed. Please make sure all events after June 13 are added to
https://content.uiowa.edu
. You can find out more information about the transition on that site as well.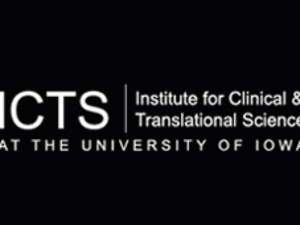 Academy for Research Professionals
The Institute for Clinical and Translational Science is offering The Academy for Research Professionals September 12-14, 2017.
This educational program is designed and conducted by experienced clinical trial research professionals from within the University of Iowa. The program examines the entire clinical trial process, from planning to trial close-out, and provides practical recommendations for increasing the efficiency of clinical trial conduct.
Specific topics include:
Day 1: Tuesday, September 12, 2017 (12:30 – 4:30, C44-A General Hospital)
Good Clinical Practice: ICH-GCP Guidelines
Study Start-up
Documentation
Safety of the Subject
TriNetX
Day 2: Wednesday, September 13, 2017 (1:00 – 4:45, C44-A General Hospital)
Ethics and IRB
IRB Committee Panel Discussion
Consenting
Associating Your Study within EPIC and Tools to Assist with Research
Day 3: Thursday, September 14, 2017 (12:30 – 4:15, C44-A General Hospital)
Research Billing Compliance
ClinicalTrials.gov
Budgeting
Clinical Research Unit
Enrollment is limited to the first 25, so please enroll ASAP by following this link and providing the requested information: https://uiowa.qualtrics.com/SE/?SID=SV_e2SldSW3PKPBaAd.
You will receive registration confirmation and follow-up information shortly thereafter.
FAQs
Who can attend? The workshop is targeted to newly hired clinical research nurses and clinical research coordinators, however others may attend as seating allows.
Is there a fee? There is no fee to attend but each attendee must have their supervisor's approval to participate.
What is the workshop capacity? The workshop can accommodate 25 people and will admit participants until full. A waiting list will be started, if needed.
If you have further questions, you may contact Julie Cayler at Julie-cayler@uiowa.edu or Nicole Kressin at nicole-kressin@uiowa.edu.
**CITI Protection of Human Subjects Training is required prior to taking this program.**
Objective: To provide a model of practice in conducting clinical research based on the principles of Good Clinical Practice, thereby focusing on research compliance, protecting the safety and well-being of the research subject and ensuring integrity of the research.
Thursday, September 14, 2017 at 12:30pm to 4:15pm
University of Iowa Hospitals and Clinics, C44-A General Hospital
200 Hawkins Drive, Iowa City, IA 52246
Event Type

Audience

Departments

Website
Contact Name

Julie Cayler

Contact Email

Subscribe