On June 13, a new event calendar system will be launched. At that date, only events in the new system will be displayed. Please make sure all events after June 13 are added to
https://content.uiowa.edu
. You can find out more information about the transition on that site as well.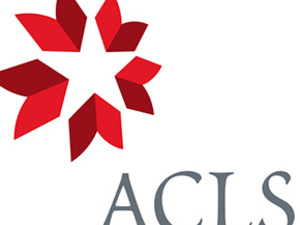 ACLS/Mellon Fellowship Community
Fellowship Communities offer an informative and supportive network for students who are unfamiliar with grant writing a chance to begin the application process under the guidance of experienced fellows and reviewers. The meetings below will include the basics of thinking about and writing grant proposals as well as steps for planning, writing, and completing an application. Join us and jump start your application!
American Council of Learned Societies (ACLS) which support a year of research and writing to help advanced graduate students in the humanities and related social sciences in the last year of PhD dissertation writing.
Register here: https://uiowa.qualtrics.com/jfe/form/SV_eIM2nn589ua9SAJ
Mellon Foundation assists select colleges, universities, and research institutes in the work of training scholars and producing scholarship in the humanities broadly conceived, and thereby contributing to culture and society. In practical terms, this means helping institutions and professional organizations respond to the economic, demographic, financial, and technological challenges affecting higher education, supporting initiatives designed to enhance the learning experience of both undergraduate and graduate students in the humanities, and fostering collaborations within and among institutions that support disciplinary innovation, foster practices of diversity and inclusion, and promote the social value of the humanities.
Thursday, September 14, 2017 at 10:30am to 12:00pm
Gilmore Hall, Room 423
112 North Capitol Street, Iowa City, Iowa
Event Type

Departments

Website