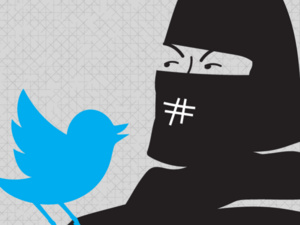 Algorithms: The Personal Is Political—An Obermann Conversation
Algorithms seem relatively harmless—rules to be followed in calculations or other problem-solving operations, especially by a computer. And yet many of us are increasingly aware of the sway they have over our day-to-day lives, including the news we receive and the people we come into contact with digitally. How are algorithms shifting our access to information and, as a result, what we think about and talk about? Join a software engineer and amateur journalist, a computer scientist, and a communications specialist for this timely conversation.
Tim Havens (Communication Studies, CLAS) and M. Zubair Shafiq (Computer Science, CLAS) will be sharing their research on algorithms and social media. As co-directors of the Personalization Algorithms and Bias in Social Media Working Group, they're studying how the keywords people use in online searches (e.g., "white nationalism," "pro-immigration") affect their Google news feeds. The two will be joined by co-founder & CEO of Textpress, Aleksey Gurtovoy—a software engineer by trade and an amateur journalist/digital publisher.
Wednesday, October 18, 2017 at 4:00pm to 5:00pm
RADinc. 123 Washington St., downtown Iowa City
Event Type

Audience

Departments

General Interest

Website
Cost

FREE

Hashtag

Contact Name

Erin Hackathorn

Contact Email

Contact Phone Number

319-335-4034

Subscribe