On June 13, a new event calendar system will be launched. At that date, only events in the new system will be displayed. Please make sure all events after June 13 are added to
https://content.uiowa.edu
. You can find out more information about the transition on that site as well.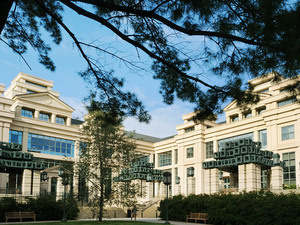 Beta Alpha Psi BBQ
Join Beta Alpha Psi, Accounting Honors Organization, on the PBB patio for the annual BAP BBQ to welcome all new accounting majors!
The BBQ will follow our orientation meeting for potential candidates (W401 at 5:30–6 p.m.). Please come up and talk to us if you have any questions. We look forward to seeing you!
Individuals with disabilities are encouraged to attend all University of Iowa–sponsored events. If you are a person with a disability who requires a reasonable accommodation in order to participate in this program, please contact Beta Alpha Psi in advance at bap@uiowa.edu.
Tuesday, August 29, 2017 at 6:00pm to 7:00pm
Pappajohn Business Building, Patio
21 East Market Street, Iowa City, Iowa
Contact Name

Beta Alpha Psi

Contact Email

Subscribe