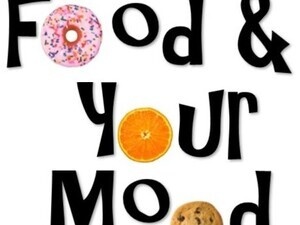 BIEDA's Food & Your Mood
***Fraternity & Sorority Life / Advantage Iowa approved event
Food: Consumption, Celebration, & Obsession.
What we eat can have a tremendous affect on our health, but did you know that what we choose to put into our bodies can also affect our mental health? Emily Santi LMHC, NCC will present about how our food choices have chemical effects on our brains and bodies. Plus, learn how your personal culture and family affect your food choices. "Food and Your Mood" will be presented Thursday, October 26th from 12:30 - 1:30 pm at PH 100 to celebrate Fat Talk Free Week presented by Body Image & Eating Disorder Awareness (BIEDA).
Individuals with disabilities are encouraged to attend all University of Iowa–sponsored events. If you are a person with a disability who requires a reasonable accommodation in order to participate in this program, please contact Madison Garst in advance at madison-garst@uiowa.edu.
Thursday, October 26, 2017 at 12:30pm to 1:30pm
Phillips Hall, 100
16 North Clinton Street, Iowa City, Iowa