On June 13, a new event calendar system will be launched. At that date, only events in the new system will be displayed. Please make sure all events after June 13 are added to
https://content.uiowa.edu
. You can find out more information about the transition on that site as well.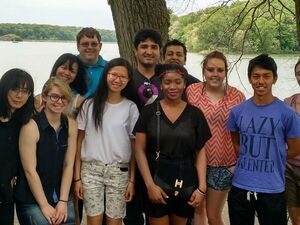 Boating and Grilling at Lake Macbride
Join International Neighbors at Iowa for a great afternoon at a lake house on Lake Macbride!
We will have boat rides on the lake, as well as outdoor games like volleyball and badminton. You can also meet new friends on the patio overlooking the lake or hang out in the lake house. We will be grilling burgers and hot dogs (including halal for Muslim friends) for dinner.

Rides will be provided from the IMU at 3:30 p.m.
Sunday, August 27, 2017 at 4:00pm to 9:00pm
Rides from IMU 1940 Buresh Point Rd Ne, Solon, Ia 52333
Cost

Free

Contact Name

Jiajing Zhang

Contact Email

Contact Phone Number

319-512-0251

Subscribe