On June 13th, a new event calendar system will be launched. At that date, only events in the new system will be displayed. Please make sure all events after June 13th are added to
https://content.uiowa.edu
. You can find out more information about the transition on that site as well.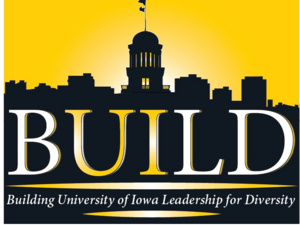 BUILD: ACT for Social Justice
This course should address the following objectives:
Communicating across difference/cross-cultural communication and supporting diverse work environments
Developing tools for resolving conflict and tension
Exploring barriers to inclusion and offers skill building for combating those challenges
ACT for Social Justice incorporates principles from current evidence-based approaches (Acceptance & Commitment Therapy) to behavior change in the service of becoming a more effective social justice agent. This workshop will engage the audience in a reflective and experiential process of noticing how we carry implicit prejudice and how skillful management of our responses to these biases is essential to showing up as an ally for social justice. Participants will be tasked with engaging in critical self-reflection and identifying skills that can help cultivate effective responses to problematic intrapersonal experiences that act as barriers to building relationships across difference.
In addition to the experiential portion of the presentation, the latter portion of the presentation provides an overview of how to conceptualize prejudice through an ACT lens and the implications of doing so.
The Building University of Iowa Leadership for Diversity (BUILD) certificate is an initiative of the Chief Diversity Office that gives UI faculty and staff the opportunity to gain strategic knowledge and skills to contribute to a welcoming and inclusive campus environment. The certificate is earned by completing one core course and five electives. To learn more about the BUILD initiative and how to enroll visit: http://diversity.uiowa.edu/programs/build.
Sign-up is available for employees through Employee Self-Service/My Training. To locate certificate courses search for "BUILD" and a list of eligible courses will appear.
Individuals with disabilities are encouraged to attend all University of Iowa sponsored events. If you are a person with a disability who requires an accommodation in order to participate in this program, please contact the Chief Diversity Office in advance at 353-2388 or by email at diversity@uiowa.edu.
Tuesday, January 23 at 2:00pm to 4:00pm
University Capitol Centre, 2520D
200 South Capitol Street, Iowa City, Iowa
Event Type

Audience

Departments

General Interest

Tags

Website
Contact Name

Chief Diversity Office

Contact Email

Contact Phone Number

319-353-2388

Subscribe