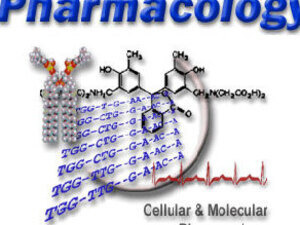 Center for Hypertension Research Seminar - R. Ariel Gomez, M.D.
"Fate of Renin Cells in Development and Disease"
Presented by R. Ariel Gomez, M.D.
Harrison Distinguished Professor
Department of Pediatrics and Biology
Director, Child Health Research Center
Director, Program in Cell Fate and Therapeutics
University of Virginia School of Medicine
Charlottesville, VA
Individuals with disabilities are encouraged to attend all University of Iowa sponsored events. If you are a person with a disability who requires a reasonable accommodation in order to participate in this program, please contact the Pharmacology Department in advance at 335-7963 or email Pharmacology@uiowa.edu.
Friday, June 9, 2017 at 1:00pm to 1:50pm
Carver Biomedical Research Building, 1289
285 Newton Road, Iowa City, Iowa
Event Type

Audience

Departments

General Interest

Website
Contact Name

Linda Buckner

Contact Email

Contact Phone Number

335-7946

Subscribe