On June 13, a new event calendar system will be launched. At that date, only events in the new system will be displayed. Please make sure all events after June 13 are added to
https://content.uiowa.edu
. You can find out more information about the transition on that site as well.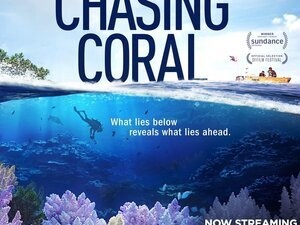 Chasing Coral Documentary Screening
Cast member Zackery Rago, a talented reef aquarist and long time scuba diver, will join us as a special guest to answer questions at the screening. Doors open at 6:30 p.m., and the film begins at 7:00 p.m.
This free public event is part of the "Climate for Change" University of Iowa Theme Semester. For more information about Theme Semester, please visit our website: theme.uiowa.edu.
Monday, February 26 at 7:00pm
Voxman Music Building, Opera Studio
93 East Burlington Street, Iowa City, IA 52240
Event Type

Audience

Departments

General Interest

Website
Cost

Free

Hashtag

Contact Name

Theme Semester

Contact Email

Subscribe