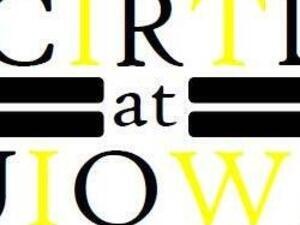 CIRTL at UIOWA Open House
The CIRTL at UIOWA Open House will be held on Friday, September 29, 2017 from 3:30 p.m. to 5:00 p.m. in 201 Gilmore Hall. (You can drop in at any time between these hours. Refreshments will be provided.) Please RSVP by September 20, 2017.
The purpose of this event is to orient you to the CIRTL program, but also to connect you with other students who are interested in enhancing their teaching portfolios through applied practice and research. We chose to focus on network building because we understand that interdisciplinary work is important for your future careers; it fosters consilience. We want to stimulate your building of interdisciplinary relationships now, with the hope that they will blossom during and after your time at the UI. (See white paper on interdisciplinary work and collaboration by the Harvard Graduate School of Education.)

The CIRTL effort is unique in that it outlines a structure for teaching-focused development. The CIRTL trajectory moves students through three developmental levels: Associate, Practitioner, and Scholar. The Scholar level means that the participant has not only developed and implemented a teaching-focused research project, but he or she has disseminated his or her research findings to a professional audience. The Associate and Practitioner levels provide the necessary skills needed to achieve the Scholar level. We encourage you to create an account on the national CIRTL network so that you can receive updates about national programming. All programming is free-of-charge to UI students because the Graduate College pays an annual subscription that allows each of you to have unrestricted access to CIRTL.
Individuals with disabilities are encouraged to attend all University of Iowa-sponsored events. If you are a person with a disability who requires a reasonable accommodation in order to participate in this program, please contact Erin Barnes in advance at grad-cirt@uiowa.edu, or call 319-335-3145. The University of Iowa prohibits discrimination in employment, educational programs, and activities on the basis of race, creed, color, religion, national origin, age, sex, pregnancy, disability, genetic information, status as a U.S. veteran, service in the U.S. military, sexual orientation, gender identity, associational preferences, or any other classification that deprives the person of consideration as an individual. The university also affirms its commitment to providing equal opportunities and equal access to university facilities. For additional information on nondiscrimination policies, contact the Director, Office of Equal Opportunity and Diversity, The University of Iowa, 202 Jessup Hall, Iowa City, IA, 52242-1316, 319-335-0705 (voice), 319-335-0697 (TDD), diversity@uiowa.edu.
Friday, September 29, 2017 at 3:30pm to 5:00pm
Gilmore Hall, 201 (Danner Conference Room)
112 North Capitol Street, Iowa City, Iowa
Event Type

Audience

Departments

General Interest
Cost

NA

Contact Name

Erin Barnes

Contact Email

Contact Phone Number

319-335-3145

Subscribe