On June 13, a new event calendar system will be launched. At that date, only events in the new system will be displayed. Please make sure all events after June 13 are added to
https://content.uiowa.edu
. You can find out more information about the transition on that site as well.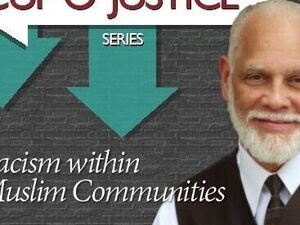 Cup o' Justice Series: Motier Haskins—Racism in Muslim Communities
Professor Motier Haskins
University of Iowa School of Social Work
Honoring the rich tradition of activism at the University of Iowa and in the surrounding community, Cup o' Justice is a year-long series of discussions designed to bring change leaders together in shared learning. Each event promotes intergenerational and interdisciplinary dialogue about social justice, civil rights, and civic engagement.
Come join us at our kickoff session "Racism in Muslim Communities" with Professor Motier Haskins on Wednesday, September 13th from 11:00am-12:00pm in 347 (Minnesota Room) at the Iowa Memorial Union.
Professor Motier Haskins, is a Faculty member at the University of Iowa, School of Social Work. He received his degree in Social Work from Syracuse University. He teaches courses on Discrimination Oppression and Diversity, Organization and Community Practice, Individual Families and Groups and Integrated Theory and Practice. He is former Coordinator of the Critical Cultural Competence Certificate Program. He was born in Harlem, New York and has traveled and presented in several countries including (Europe, South America, Africa, The Middle East and South Asia).
Professor Haskins has developed and conducted over 3,000 hours of cultural competency training locally and nationally in the past few years alone. He is on the leadership team for the UI NCBI affiliate. He serves on Board of Directors for the Council on American Islamic Relations, and member of the National Association of Social Work and the National Association of Black Social Workers. His research interest includes Cultural Competency in Social Work Education, Islamophobia and Domestic Violence in the American Muslim Community. Professor Haskins is a fifth-degree black belt in the Japanese martial art of Aikido.
This is an Advantage Iowa Approved event.
Individuals with disabilities are encouraged to attend all University of Iowa sponsored events. If you are a person with a disability who requires an accommodation in order to participate in this program, please contact Dana Dominguez in advance at 353-2388 or by email dana-dominguez@uiowa.edu.
Wednesday, September 13, 2017 at 11:00am to 12:00pm
Iowa Memorial Union (IMU), 347, Minnesota Room
125 North Madison Street, Iowa City, Iowa
Event Type

Audience

Departments

General Interest

Tags

Website
Cost

0

Hashtag

Contact Name

Dana Dominguez

Contact Email

Contact Phone Number

319-353-2388

Subscribe