On June 13, a new event calendar system will be launched. At that date, only events in the new system will be displayed. Please make sure all events after June 13 are added to
https://content.uiowa.edu
. You can find out more information about the transition on that site as well.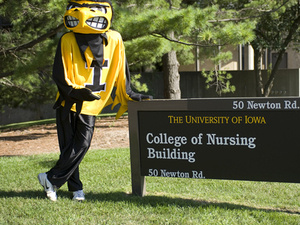 College of Nursing Career Fair
The University of Iowa Association of Nursing Students (UIANS) will be hosting a College of Nursing career fair this year. The event theme is "A Prescription for Success."
This event will provide recruiters with an opportunity to interact and exchange ideas with enthusiastic nursing students at the University of Iowa who are currently exploring all that the nursing profession has to offer. We are inviting nurse recruiters from across the country to provide information and answer questions related to registered nursing positions, summer externships, and graduate programs offered at their respective hospitals and health care agencies.
Individuals with disabilities are encouraged to attend all University of Iowa–sponsored events. If you are a person with a disability who requires a reasonable accommodation in order to participate in this program, please contact Heather Rickord in advance at heather-rickord@uiowa.edu.
Tuesday, September 12, 2017 at 2:00pm to 5:00pm
Iowa Memorial Union (IMU)
125 North Madison Street, Iowa City, Iowa
Event Type

Audience

Departments

Tags
Contact Name

Heather Rickord

Contact Email

Subscribe