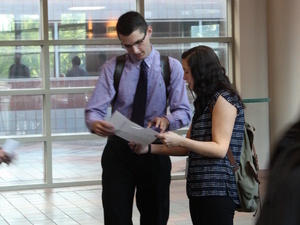 College of Pharmacy Class of 2021 Professional Engagement Week: Are You Ready?/Student Involvement
The College of Pharmacy will welcome the class of 2021 during Professional Engagement Week.
The second day, August 15, will include activities based upon the following themes:
Are You Ready?, 7:50 am-12:30 pm
Student Involvement, 12:30 pm-4:15 pm
Contact Richard Barajas or Jeanine Abrons for more information.
Individuals with disabilities are encouraged to attend all University of Iowa–sponsored events. If you are a person with a disability who requires a reasonable accommodation in order to participate in this program, please contact Jeanine Abrons in advance.
Tuesday, August 15, 2017 at 7:50am to 4:15pm
UI College of Pharmacy 115 S. Grand Ave., Iowa City, IA 52242
Event Type

Audience

Departments

Tags

Website
Contact Name

Richard Barajas

Contact Email

Subscribe