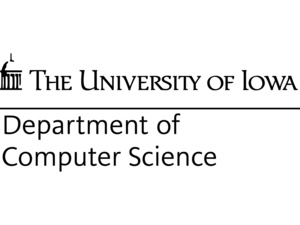 Reducing Global Food Waste and Hunger Using Information and Communications Technology
In spite of the continuing efforts and various policies in place for several years by numerous organizations, hunger remains a global crisis even today. Also, the distressing and dismal fact is that the hunger issue has permeated through the entire world with little to large footprints without any demographic reservations. The latest reports published by the U.N. on the issue of global hunger claims that the produced quantity of food is sufficient to feed the entire world with a population of about 7.3 billion. However, a major fraction of the food produced is not channeled appropriately to the needy and gets wasted. Numerous organizations such as the U.S. Department of Agriculture, the U.S. Environmental Protection Agency, and the U.N. have persistently tried to address the growing critical challenges due to food waste. Hunger mitigation is one of the U.N. sustainable development goals. Over the last few years, the researchers have also explored and investigated the possible use of popular information and communications technology (ICT) to handle food waste management and food insecurity. Campaigns through the ICT-enabled channels such as social media, online maps, etc. are some of the prominent means used as part of the plans to mitigate the impact of food waste and hunger. Nonetheless, the application of ICT to state-of-the-art waste food management and hunger mitigation is still in its infancy; its full potential has yet to be realized.
Despite all the efforts towards curbing food waste and hunger, a significant amount of the total food produced still goes uneaten and eventually ends up in the garbage and does not reach the needy; consequently, a large fraction of the population across the globe has continued to severely suffer from chronic hunger. Motivated by the unavailability of any direct channel between food waste and hunger, evolution of ICT and its multifarious utilization, and the strong confidence in modern and robust next generation technologies, we also have conceived, conceptualized and created a novel web-based comprehensive computational ICT framework that encourages and facilitates people donating their unused spare edible food instead of throwing it into the trash. The framework is designed to serve as an effective bridge between food waste and the needy, and is expected to substantially mitigate the global hunger problem eventually. We envision it as a fully operational and globally scalable research-led not-for-profit organization with global mission of a hunger-free world.
Bio
Dr. Sugam Sharma obtained his PhD in Computer Science from Iowa State University, USA in 2013. Presently, he is working in Center for Survey Statistics and Methodology, Iowa State University. His research interests include Big Data, Cloud Computing, Multidimensional Databases, GIS, Sensor Network, Smart Home, and Food Informatics. He has published several research papers in high impact factor venues and also serves as an editor for numerous prestigious journals. Previously, he also has worked as a software consultant at NAVTEQ Traffic Inc., and System Analyst at Ames National Laboratory, USA. Dr. Sharma also holds MS in Computer Science from Jackson State University, USA and BE in Computer Science from Roorkee, India. Lately, Dr. Sharma's published work on hunger got international media attention and he was interviewed by several new and media outlets. KCCI Des Moines also aired his short interview on March 13, 2018 in 9:00 PM segment.
This event coincides with the UI Office of Sustainability's Earth Month and the "Climate for Change" Sustainability Theme Semester.
Individuals with disabilities are encouraged to attend all University of Iowa–sponsored events. If you are a person with a disability who requires a reasonable accommodation in order to participate in this program, please contact the Department of Computer Science in advance at CS-INFO@list.uiowa.edu or 319-335-0713.
Friday, April 20 at 3:30pm to 4:30pm
Iowa Memorial Union (IMU), Big Ten Theater (Room #348)
125 North Madison Street, Iowa City, Iowa
Event Type

Audience

Departments

General Interest

Website
Contact Name

Matthieu Biger

Contact Email

Contact Phone Number

319-335-0713

Subscribe