On June 13, a new event calendar system will be launched. At that date, only events in the new system will be displayed. Please make sure all events after June 13 are added to
https://content.uiowa.edu
. You can find out more information about the transition on that site as well.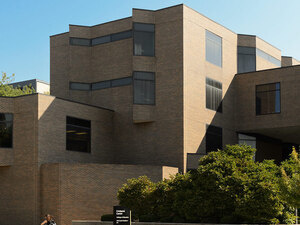 DeLTA Center Roundtable - Director Bob McMurray (University of Iowa)
Director Bob McMurray will welcome DeLTA Center members back for the first regular meeting of the 2017-18 academic year. We'll be joined by Tom Rice, the Director of the Regents Center in Des Moines, for a discussion of opportunities to partner with their facility. Bob will also discuss DeLTA Center administrative business, the developing Fall speaker schedule and other upcoming events.
+ Coffee, water, and pastries will be provided
Friday, September 1, 2017 at 9:00am to 10:30am
Lindquist Center, S204
240 South Madison Street, Iowa City, Iowa
Event Type

Audience

Departments

Tags
Contact Name

Reggie Gibson

Contact Email

Contact Phone Number

319-335-3607

Subscribe