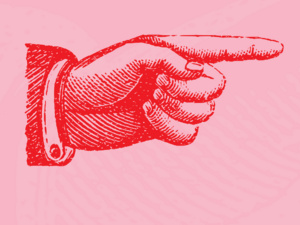 DOCUMENTING DADA / DISSEMINATING DADA
DOCUMENTING DADA / DISSEMINATING DADA
An exhibition at the Main Library Gallery
January 18 – April 28, 2017
Curated by Timothy Shipe, curator of the International Dada Archive, University of Iowa Libraries Special Collections.
This exhibition is free and open to the public. For details and Gallery hours, visit lib.uiowa.edu/gallery.
DOCUMENTING DADA / DISSEMINATING DADA is an exhibition featuring items from the University of Iowa Libraries' International Dada Archive, the world's most comprehensive collection of material related to the Dada movement.
A brief and potent burst of activity from 1916 through 1923, Dada was more than a mere art movement claiming a broader role as an agent of cultural, social, and political change. Its proponents wanted to affect all aspects of Western civilization, to take part in the revolutionary changes unfolding as inevitable results of the chaos of World War I.
The Dada movement was perhaps the single most decisive influence on the development of twentieth-century art, and its innovations are so pervasive as to be virtually taken for granted today.
This exhibition highlights Dada's printed output, which documents the ephemeral aspects of the movement and shows how the dadaists used their publications to spread the movement beyond its origins in Zurich.
Visitors to the exhibition are immersed in rare items that transmit the indelible spirit of Dada and its pointed relevance today. From publications to posters and pamphlets, these exquisite traces of cultural/social/political history can edify, provoke, and urge our thoughts and actions today.
Friday, April 28, 2017 at 9:00am to 6:00pm
University of Iowa Main Library, Gallery
125 West Washington St. Iowa City, IA 52242-1420
Event Type

Audience

Departments

General Interest

Tags

Website
Cost

Free of charge

Hashtag

Contact Name

Jennifer Masada

Contact Email

Subscribe