On June 13, a new event calendar system will be launched. At that date, only events in the new system will be displayed. Please make sure all events after June 13 are added to
https://content.uiowa.edu
. You can find out more information about the transition on that site as well.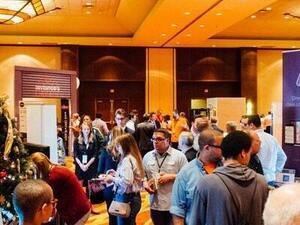 EDC Innovation Expo
The Entrepreneurial Development Center (EDC) is a community-sponsored business accelerator which provides economic growth through the creation and expansion of high-impact Iowa businesses.
Innovation EXPO 2017 is a coordination of three state-wide events that enable connections between resources and entrepreneurs. It will culminate in a convention-like setting for celebrating our area's entrepreneurial companies and individuals. Registration opens at 1:00 p.m.
Don't miss Iowa's largest showcase for entrepreneurs!
Tuesday, September 19, 2017 at 1:00pm to 7:00pm
Coralville Marriott Hotel and Conference Center
300 E. 9th St., Coralville, IA 52241
Event Type

Audience

Departments

Website
Contact Name

Iowa JPEC

Contact Email

Contact Phone Number

319-335-1022

Subscribe