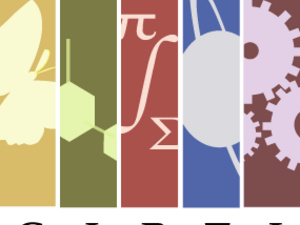 Gender Bias Intervention in STEM for Women and Men
Students in this course will gain knowledge of the ways that gender bias impacts STEM training and careers. Videos that portray empirically documented gender bias through narrative and expert interviews have been shown to increase awareness of gender bias and inequity (Pietri, 2017). By viewing these videos as part of a learning community and learning strategies to confront bias on behalf of themselves and others, both male and female students will gain strategies and increase their ability to confront gender bias in everyday situations experienced by STEM students, teachers, and professionals. Literacy and advocacy that empower students to engage in long-term positive change is important for the progress of gender equity in STEM.
Participants will increase awareness of gender bias through analysis of identity, roles, and contexts where gender bias manifests in STEM university situations. Attention to classroom relationships will expand intervention strategies to student mentorship and advising. As a result of participating in this course, participants will create a peer reviewed professional biography, learn and practice documented strategies to combat gender bias in STEM, collaboratively develop strategies for STEM classrooms, and gain exposure to STEM professionals who address gender bias in their careers.
Course Schedule
This course has weekly online sessions at 11:30AM - 1:30PM ET / 10:30AM - 12:30PM CT / 9:30AM - 11:30AM MT / 8:30AM - 10:30AM PT on Thursdays, starting October 5 and ending December 14. Class will not meet on Thursday, November 23 (Thanksgiving).
Workload
Instructors anticipate students will need to spend 1-2 hours per week on work outside of class sessions.
Registration & Enrollment
** Please create an account on the CIRTL Network to learn more about this event, and also to register for this event. Please use the following link to create your account: https://www.cirtl.net/users/new/account. **
This course is open for registration from Monday, August 28 through Monday, September 25; register by September 18 for early bird priority. The course is limited to 35 participants; STEM/SBE grad students and postdocs from CIRTL institutions receive priority. CIRTL staff refer to the institution and discipline in your website profile when assessing priority.
Individuals with disabilities are encouraged to attend all University of Iowa-sponsored events. If you are a person with a disability who requires a reasonable accommodation in order to participate in this program, please contact Erin Barnes in advance at grad-cirt@uiowa.edu, or call 319-335-3145. The University of Iowa prohibits discrimination in employment, educational programs, and activities on the basis of race, creed, color, religion, national origin, age, sex, pregnancy, disability, genetic information, status as a U.S. veteran, service in the U.S. military, sexual orientation, gender identity, associational preferences, or any other classification that deprives the person of consideration as an individual. The university also affirms its commitment to providing equal opportunities and equal access to university facilities. For additional information on nondiscrimination policies, contact the Director, Office of Equal Opportunity and Diversity, The University of Iowa, 202 Jessup Hall, Iowa City, IA, 52242-1316, 319-335-0705 (voice), 319-335-0697 (TDD), diversity@uiowa.edu.
Thursday, December 14, 2017 at 10:30am to 12:30pm
Online. (Please register for details.), NA NA
Event Type

Audience

Departments

General Interest
Cost

NA

Contact Name

Erin Barnes

Contact Email

Contact Phone Number

319-335-3145

Subscribe