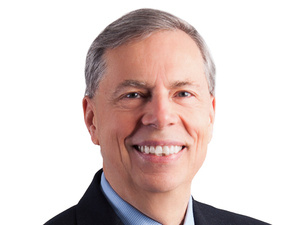 Hank Cardello Discusses Obesity Solutions
The Tippie College's Pearson Leadership Lecture Series and the university's Food for Thought Semester invite you to hear Hank Cardello, Senior Fellow and Director of the Obesity Solutions Initiative at the Hudson Institute, a non-partisan policy think tank in Washington, DC.
Cardello's talk is entitled "Better-for-you Foods: Good for Business and Public Health."

Cardello is a former food industry executive whose mission is to drive practical public policies on food and obesity issues and to guide business on how to profitably transition to better-for-you products.

Cardellois the author of Stuffed: An Insider's Look at Who's (Really) Making America Fat published by HarperCollins/Ecco.

Thursday, April 2, 2015 at 3:00pm to 4:00pm
Iowa Memorial Union (IMU), Iowa Theater
125 North Madison Street, Iowa City, Iowa
Event Type

Audience

Departments
Cost

Free to the public

Contact Name

Barbara Thomas

Contact Email

Contact Phone Number

319-335-2188

Subscribe