On June 13, a new event calendar system will be launched. At that date, only events in the new system will be displayed. Please make sure all events after June 13 are added to
https://content.uiowa.edu
. You can find out more information about the transition on that site as well.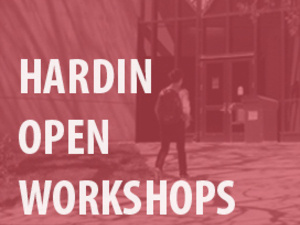 Hardin Open Workshops - Systematic Reviews - Nuts & Bolts of a Systematic Review
This class will provide a framework for developing a literature search for a systematic review. Topics will include the following: standards and criteria to consider, establishing a plan, registering a protocol, developing a research question, determining where to search, identifying search terms, reporting search strategies, and managing references.
Thursday, September 14, 2017 at 10:00am to 11:00am
Hardin Library for Health Sciences, East Commons
600 Newton Road, Iowa City, Iowa
Event Type

Audience

Departments

Website
Contact Name

Hardin Library Reference Desk

Contact Email

Contact Phone Number

(319)335-9151

Subscribe