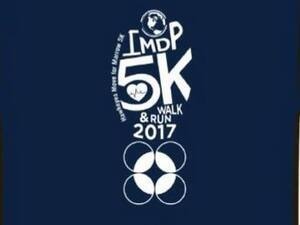 Hawkeyes Move for Marrow
Be The Match On Campus–UI is hosting a 5K to start out the Spring season! Runners and walkers are welcome, you may go at your own pace. Registration is $25 and includes a race bib, a T-shirt and our gratitude for joining our life-saving team! This 5K benefits the work of the Iowa Marrow Donor Program, Be The Match and our student organization, Be the Match on Campus-UI.
Every three minutes, someone is diagnosed with a blood cancer. For thousands of patients with leukemia or other blood diseases like sickle cell anemia, a marrow transplant is their only hope. You could save a life by joining the Be The Match Registry (to join now, see below). You will help save lives by participating in our 5K. Money we raise will be used to help cover the cost of recruiting and registering new members.
Check-in starts at 10 a.m.; the race begins at 10:30 a.m. The running event will be timed, and prizes will be for the top three runners. This is a rain, snow, or shine event. There are no refunds. We hope to see as many of you as possible out there!
UPDATE: If you register by the March 19 deadline, you will get your T-shirt the day of the 5K (April 1). T-shirts ordered by or on April 1 will be available for pick up Friday, April 14. Participants will get an email notification with a time and place to pick up T-shirts. If you have any questions regarding T-shirt orders, email me at laura-schneider@uiowa.edu.
This is no joke. We hope to see you all on April 1 at the Hawkeyes Move for Marrow 5K!
Individuals with disabilities are encouraged to attend all University of Iowa–sponsored events. If you are a person with a disability who requires a reasonable accommodation in order to participate in this program, please contact Laura Schneider in advance at laura-schneider@uiowa.edu.
Saturday, April 1 at 10:00am to 11:30am
Iowa City Lower City Park 200 E Park Rd Iowa City IA, Iowa City, Iowa 52245
Event Type

Audience

General Interest

Website
Contact Name

Laura Schneider

Contact Email

Subscribe