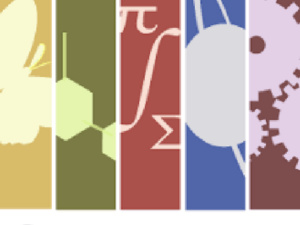 Human Subjects Research for Teaching-as-Research (TAR) Projects
"Human Subjects Research for Teaching-as-Research (TAR) Projects" by Brent Collinsworth on Friday, January 12, 2018 from 9:30 a.m. to 10:30 a.m. (1 unit). Learn about the requirements for developing a new project application for a teaching-focused, research project.
PRESENTER BIO
Brenton Collinsworth is an IRB Education and Outreach Specialist at the UI Human Subjects Office. Brent earned his BS degree in Psychology from Florida State University, and a Master's degree in Health/Medical Psychology from Northern Arizona University. In his role with the HSO, he plans and conducts training sessions and topical presentations designed to teach researchers about research ethics, regulations, and the IRB.
REGISRTATION
Please register at https://uiowa.qualtrics.com/jfe/form/SV_0lmZCSzx1MY9RiJ.
Individuals with disabilities are encouraged to attend all University of Iowa-sponsored events. If you are a person with a disability who requires a reasonable accommodation in order to participate in this program, please contact Erin Barnes in advance at grad-cirt@uiowa.edu, or call 319-335-3145. The University of Iowa prohibits discrimination in employment, educational programs, and activities on the basis of race, creed, color, religion, national origin, age, sex, pregnancy, disability, genetic information, status as a U.S. veteran, service in the U.S. military, sexual orientation, gender identity, associational preferences, or any other classification that deprives the person of consideration as an individual. The university also affirms its commitment to providing equal opportunities and equal access to university facilities. For additional information on nondiscrimination policies, contact the Director, Office of Equal Opportunity and Diversity, The University of Iowa, 202 Jessup Hall, Iowa City, IA, 52242-1316, 319-335-0705 (voice), 319-335-0697 (TDD), diversity@uiowa.edu.
Friday, January 12 at 9:30am to 10:30am
Online. Connection information will be emailed to registrants.
Event Type

Audience

Departments
Cost

None.

Contact Name

Erin Barnes

Contact Email

Contact Phone Number

319-335-3145

Subscribe