On June 13, a new event calendar system will be launched. At that date, only events in the new system will be displayed. Please make sure all events after June 13 are added to
https://content.uiowa.edu
. You can find out more information about the transition on that site as well.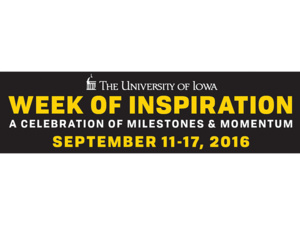 Inspiration Open House at the College of Dentistry
The Inspiration Open Houses will be held from 7–9 a.m. from Monday, Sept. 12 through Thursday, Sept. 15. Grab a donut and get a behind-the-scenes look at some of the UI's most impressive facilities.
With a recently completed renovation and new wing, the College of Dentistry will showcase clinical and research space and dental education for the 21st century. Attendees can stop by the Simulation Clinic to see how dental students learn using latest technology and participate in hands-on activities, including "building" a tooth and digital scanning. Interactive displays at the entrance to the college will also highlight advances in dental research and will provide guests with an opportunity to learn more about oral health care. Please enter the building at the main entrance.
Individuals with disabilities are encouraged to attend all University of Iowa sponsored events. If you are a person with a disability who requires an accommodation in order to participate in this program, please contact the Office of the President in advance at 319-335-3549.
Monday, September 12, 2016 at 7:00am to 9:00am
Dental Science Building, Main Entrance
801 Newton Road, Iowa City, Iowa
Event Type

Audience

Departments

General Interest

Website
Hashtag

Contact Name

President RSVP

Contact Email

Contact Phone Number

319-335-3549

Subscribe