On June 13, a new event calendar system will be launched. At that date, only events in the new system will be displayed. Please make sure all events after June 13 are added to
https://content.uiowa.edu
. You can find out more information about the transition on that site as well.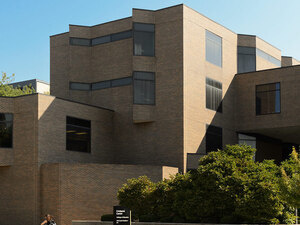 Institutional Review Board (IRB) Office Hours
IRB Office Hours are for all UI faculty, staff, and student and VA Principal Investigators, HawkIRB delegates, and research team members involved with Human Subjects research. No appointment necessary. First come, first served. Computers are available.
Human Subjects Office (HSO) staff will be available to:
Answer questions about conducting human subjects research.
Provide guidance and answer questions about the electronic application forms in the HawkIRB system.
Provide suggestions and guidance about study procedures that are in compliance with federal regulations and the UI IRB policies.
Provide guidance and answer questions about the submission of industry-initiated and industry-sponsored research projects to Western IRB (WIRB).
Individuals with disabilities are encouraged to attend all University of Iowa- sponsored events. If you are a person with a disability who requires a reasonable accommodation in order to participate in this program, please contact the Human Subjects Office in advance at (319) 335-6564.
Monday, May 22, 2017 at 2:00pm to 4:00pm
Lindquist Center, S108
240 South Madison Street, Iowa City, Iowa
Event Type

Audience

Departments
Contact Name

Brenton Collinsworth

Contact Email

Contact Phone Number

319-335-6564

Subscribe