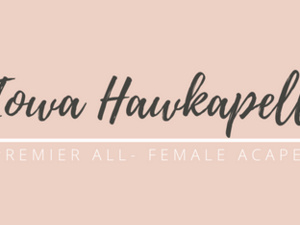 Iowa Hawkapellas 2017 Auditions
We're hosting open auditions for the 2017–2018 school year on Sept. 5 from 7:15–9:15 p.m. and Sept. 6 from 6–8 p.m. in the Voxman Music Building room 3409.
For this audition expect to do a range test, sing a verse and chorus from a song of your choosing, and a verse/chorus from the song Brave by Sara Bareilles. Hope to see you there! If you have any questions email iowahawkapellas@gmail.com or message us on Facebook.
Wednesday, September 6, 2017 at 6:00pm to 8:00pm
Voxman Music Building, 3409
93 East Burlington Street, Iowa City, IA 52240
Event Type

General Interest
Contact Name

Mary Martin

Contact Email

Subscribe