On June 13, a new event calendar system will be launched. At that date, only events in the new system will be displayed. Please make sure all events after June 13 are added to
https://content.uiowa.edu
. You can find out more information about the transition on that site as well.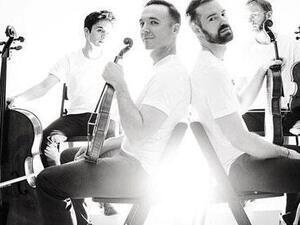 JACK Quartet Concert
The JACK Quartet
Performing works by Guest Composer, Marcos Balter,
Carter, Coates and Ferneyhough
Presented by the UI School of Music, Center for New Music
JACK Quartet Residency
PROGRAM
Chambers (2011–2012).........Marcos Balter (b. 1974)
I.
II.
III.
String Quartet No. 2 (1959).........Elliott Carter (1908–2012)
I. Introduction - Allegro fantastico
II. Cadenza for Viola – Presto scherzando
III. Cadenza for Cello – Andante espressivo
IV. Cadenza for Violin I – Allegro – Conclusion
——— intermission ———
Dum Transisset (2007).........Brian Ferneyhough (b. 1943)
I. Reliquary
II. Totentanz
III. Shadows
IV. Contrafacta
Richter Textures (2011)..........Amy Williams (b. 1969)
Individuals with disabilities are encouraged to attend all University of Iowa-sponsored events. If you are a person with a disability who requires a reasonable accommodation in order to participate in this program, please contact the School of Music in advance at (319)335-1613.
Friday, November 17, 2017 at 7:30pm
Voxman Music Building, Concert Hall
93 East Burlington Street, Iowa City, IA 52240
Event Type

Audience

Departments

General Interest

Tags
Group

Contact Name

Beth Oakes

Contact Email

Subscribe