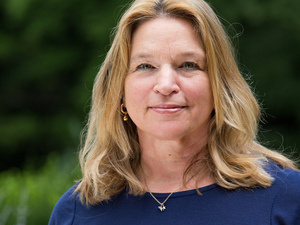 Lecture Committee Presents: Ellen Stofan as part of UI Earth Month
Come celebrate UI Earth Month by attending Ellen Stofan's FREE lecture, titled, "Climate Change: Keeping the Earth Green, Clean, and Habitable."
As the Chief Scientist for NASA, Ellen Stofan helped demolish barriers for women in science while working at the very frontiers of tech. In talks, she argues for greater diversity in the STEM fields, demonstrates why space exploration is crucial for innovation, and shows why studying our nearby planets is key to combating climate change here on Earth.
Thank you for the generous support for this lecture from partners at the Theme Semester Committee, University of Iowa Office of Sustainability, and the University of Iowa Student Government. Thank you also to supporting sponsors at the Public Policy Center, Women in Science & Engineering, and the Department of Physics & Astronomy.
Tuesday, April 17 at 7:30pm
The Englert
221 E. Washington St., Iowa City, IA
Event Type

Audience

General Interest

Website
Contact Name

Lecture Committee

Contact Email

Contact Phone Number

(319) 335-3059

Subscribe