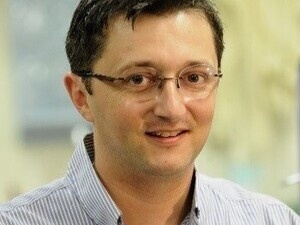 Mechanical Engineering Graduate Seminar
Mechanical Engineering Graduate Seminar - ME:6191
Title: The Fluid Dynamics of Bloodstain Pattern Analysis (BPA)
Presented by: Daniel Attinger, PhD - Department of Mechanical Engineering - Iowa State University

Abstract: In 2009, the US National Academies advocated for bringing more hard sciences into forensic techniques. Here, fluid dynamics (FD) topics related to the forensic discipline of bloodstain pattern analysis (BPA) are discussed. Among those FD topics are forces and dimensionless numbers, atomization mechanisms, trajectories of drops and jets, drop impact and stain formation. The relevant thermofluid aspects are complex and varied, such as rheology of blood as a very complex fluid, instability-driven breakup of jets and drops, flight of ensembles of particles, fluid-surface interactions including wicking and imbibition. When possible the state of the art of BPA is quantified and discussed, and the fluid dynamics challenges are related to real criminal cases. This research thrust brings a wealth of opportunities for engineers to provide tools and methods to criminal practitioners.
Bio: After a 2001 PhD at ETH Zurich and faculty positions at Stony Brook and Columbia University, Attinger is since 2011 Associate Professor at Iowa State University. He has produced about 80 journal and conference papers. He has given seven keynote lectures at international heat transfer and microfluidic conferences, and more than 50 invited talks in America, Asia and Europe. Attinger is a member of the Nanoengineering Council of the American Society of Mechanical Engineers, where he co-organizes the Micro & Nano Technology Society-Wide Forum, and the International Conference on Micro, Nano and Minichannels. Attinger is the co-inventor of four US and international patents. He teaches bloodstain pattern analysis since 2016 as an adjunct professor at the University of the West Indies in Jamaica. He is the recipient of the ETH Zurich medal for outstanding Ph.D. thesis (2001), an NSF CAREER award for young investigators (2005), the 2012 ASME ICNMM 2012 Outstanding Researcher Award, and Professor of the Year in the Mechanical Engineering Department (2014). He is a fellow of the American Society of Mechanical Engineers.
Individuals with disabilities are encouraged to attend all University of Iowa–sponsored events. If you are a person with a disability who requires a reasonable accommodation in order to participate in this program, please contact Alexis Busch in advance at alexis-busch@uiowa.edu.
Thursday, August 31, 2017 at 3:30pm to 4:20pm
Seamans Center, 2217
103 South Capitol Street, Iowa City, Iowa
Event Type

Audience

Departments
Contact Name

Alexis Busch

Contact Email

Subscribe