On June 13, a new event calendar system will be launched. At that date, only events in the new system will be displayed. Please make sure all events after June 13 are added to
https://content.uiowa.edu
. You can find out more information about the transition on that site as well.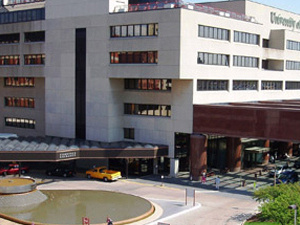 Paramedic Education Program Spring 2017
The Paramedic Education Program is designed to educate individuals to provide advanced level comprehensive emergency medical care and transportation to victims of serious illness or injury. This accelerated course follows the 2010 National EMS Education Standards, which are based on the National EMS Core Content and the National EMS Scope of Practice.
This nationally accredited 1,160-hour full-time program leads to certification as a National Registry Paramedic, 2010 Guidelines.
Details
Tuesday, January 17, 2017
8:30 a.m. to 4:30 p.m. Central Time

Saturday, September 30, 2017
8:30 a.m. to 4:30 p.m. Central Time
Individuals with disabilities are encouraged to attend all University of Iowa–sponsored events. If you are a person with a disability who requires a reasonable accommodation in order to participate in this program, please contact Christopher Metsgar in advance at emslrc@uiowa.edu or 319-356-2597.
Saturday, September 30, 2017 at 8:30am to 4:30pm
University of Iowa Hospitals and Clinics, EMS Learning Resource Center, South 611 GH
200 Hawkins Drive, Iowa City, IA 52246
Departments

Website
Contact Name

Christopher Metsgar

Contact Email

Contact Phone Number

319-356-2597

Subscribe