On June 13, a new event calendar system will be launched. At that date, only events in the new system will be displayed. Please make sure all events after June 13 are added to
https://content.uiowa.edu
. You can find out more information about the transition on that site as well.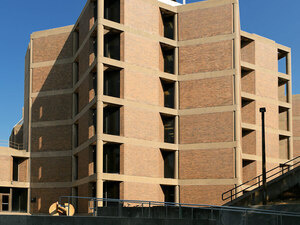 Pharmacology Postdoctoral Workshop - Jing Wu, Ph.D.
"Endothelial Cullin3 Mutation Causes Vascular Dysfunction and Hypertension"
Presented by Jing Wu, Ph.D.
Postdoctoral Research Scholar in Dr. Curt Sigmund's Lab
Individuals with disabilities are encouraged to attend all University of Iowa sponsored events. If you are a person with a disability who requires a reasonable accommodation in order to participate in this program, please contact the Pharmacology Department in advance at 335-7963 or email Pharmacology@uiowa.edu.
Thursday, May 17 at 12:30pm to 1:20pm
Bowen Science Building, Spivey Aud 2
51 Newton Road, Iowa City, Iowa
Event Type

Audience

Departments

General Interest

Website
Contact Name

Kate Bolton

Contact Email

Contact Phone Number

35-7963

Subscribe