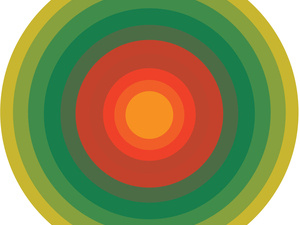 POWER TO THE PRINTERS: The Alternative Press in Iowa City, 1965-1985
This is the current exhibition in the Main Library Gallery, open through August 25, 2017.
The Gallery is free and open to the public. Hours: M, W, Th, F 9 am - 6 pm; Tu 9 am - 8 pm; Sa 1 pm - 5 pm; Su 1 pm - 5 pm.
In today's era of instant communication, it's hard to imagine a time when people relied on printing presses, the US Postal Service, and newspapers hawked on street corners to distribute information and calls to action. Unlike 21st century organizers of political action, activists in the 1960s and '70s relied on technology such as mimeograph machines and press type. Their medium was the printed word.
Iowa City was a hotbed of protest—and a hotbed of printing. Radical groups and individuals wrote newsletters and manifestos, printed fliers to post around town, and published literary magazines. Many of their newspapers were circulated nationally, creating space for local activists to engage with national conversations challenging the status quo.
The publications in this exhibition document many strands of protest in Iowa City: the anti-war movement, Chicana and Chicano liberation, feminism, black power, gay and lesbian rights. Visitors will see just a sample of Iowa City's activism, drawn from extensive collections in the University Archives and the Iowa Women's Archives.
This exhibition is the first of a year-long series of events to celebrate the 25th anniversary of the Iowa Women's Archives at the University of Iowa Libraries.
Friday, August 25, 2017 at 9:00am to 6:00pm
University of Iowa Main Library, Gallery
125 West Washington St. Iowa City, IA 52242-1420
Event Type

Audience

Departments

General Interest

Tags

Website
Cost

Free of charge and open to the public

Hashtag

Contact Name

Karen Mason

Contact Email

Subscribe