On June 13, a new event calendar system will be launched. At that date, only events in the new system will be displayed. Please make sure all events after June 13 are added to
https://content.uiowa.edu
. You can find out more information about the transition on that site as well.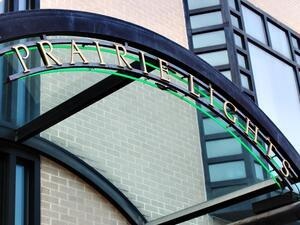 Prairie Lights Reading Series
Join the International Writing Program at Prairie Lights Bookstore on Sundays from 4-5 p.m. to hear participants of the Fall Residency read from their works, alongside an MFA candidate from one of the UI's writing programs.

Julienne van Loon (novelist, essayist; Australia) is a research fellow at non/fictionLab of RMIT University in Melbourne. She won the Australian/Vogel's Award and in 2005 was shortlisted for the Commonwealth Prize First Book Award for Road Story. Her work, including the recent novel Harmless, has strong creative and cultural connection to Asia, particularly China. Her forthcoming collection The Thinking Woman includes interviews with leading women from across the globe. Her participation is made possible by the Paul and Hualing Engle Fund.

Kristian Sendon Cordero (poet, fiction writer, essayist, translator, filmmaker; Philippines) writes in Filipino, Bikol and Rinconada, and has translated Borges, Kafka, Wilde and Rilke to these languages. Two of his most recent poetry collections received the 2014 National Book Awards; his debut collection of poetry in his three respective languages won the Madrigal-Gonzales Best First Book Award in 2006. He is the deputy director of the Ateneo de Naga University Press. His participation is courtesy of the Bureau of Educational and Cultural Affairs at the U.S. Department of State.

Cynthia Smart (Buenos Aires, Argentina) writes short fiction, poetry and plays. She is an MFA candidate in the Spanish Creative Writing program at the University of Iowa.

Individuals with disabilities are encouraged to attend all University of Iowa-sponsored events. If you are a person with a disability who requires a reasonable accommodation in order to participate in this program, please contact the International Writing Program in advance at 319-335-0128.
Sunday, September 10, 2017 at 4:00pm to 5:00pm
Prairie Lights Books
15 South Dubuque St., Iowa City, IA
Event Type

Audience

Departments

General Interest

Tags

Website
Cost

Free

Hashtag

Contact Name

Donna Brooks

Contact Email

Subscribe