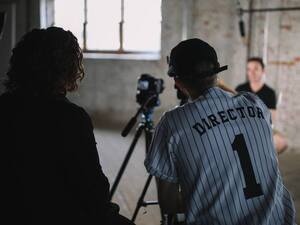 Screening of "The Voiceless"
Vanessa McNeal, UNI graduate student, public speaker, and film producer, will provide opening remarks before premiering her hour long documentary The Voiceless, which features the stories of five men and their experiences with sexual violence. The documentary explores taboos, stereotypes, intersectionality, and the impact sexual violence has on male survivors. Following the documentary, a panel discussion will be facilitated with Vanessa and subjects from the film. The film was co-produced by PLVTO Productions and was funded by the Iowa Board of Regents, UNI provost office, Center for Violence Prevention and Heart and Solutions
This event is being sponsored by RVAP, OSMRC, SACSM, MAC, CDE, UISG, & GPSG.
Individuals with disabilities are encouraged to attend all University of Iowa–sponsored events. If you are a person with a disability who requires a reasonable accommodation in order to participate in this program, please contact James Akinleye in advance at UI-SACSM@uiowa.edu.
Sunday, April 2, 2017 at 4:30pm
Iowa Memorial Union (IMU), 2nd Floor Ballroom
125 North Madison Street, Iowa City, Iowa
Event Type

Audience

General Interest

Tags
Contact Name

James Akinleye

Contact Email

Subscribe