On June 13, a new event calendar system will be launched. At that date, only events in the new system will be displayed. Please make sure all events after June 13 are added to
https://content.uiowa.edu
. You can find out more information about the transition on that site as well.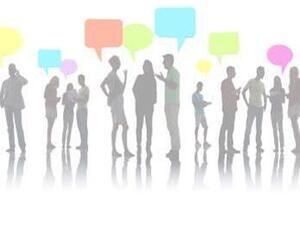 Speed Networking for Research Enhancement
This Speed Networking Event is designed to encourage faculty to develop new research relationships with other faculty in the College of Medicine. Who knows? You may come up with the next greatest thing!
Who: Anyone with a research idea, no matter how big or small
When: November dates to be determined by availability and interest
Why: To help build research relationships and explore new ideas
Individuals with disabilities are encouraged to attend all University of Iowa–sponsored events. If you are a person with a disability who requires a reasonable accommodation in order to participate in this program, please contact Denise Jurca in advance at denise-jurca@uiowa.edu or 319-335-9103.
Monday, October 2, 2017 at 4:30pm to 6:30pm
Carver Biomedical Research Building, 1289 CBRB (Kelch Conference Room)
285 Newton Road, Iowa City, Iowa
Event Type

Audience

Departments
Contact Name

Denise Jurca

Contact Email

Contact Phone Number

319-335-9103

Subscribe