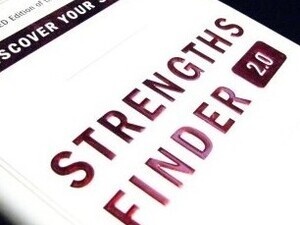 Strengths Educator Seminar
The Be Better at Iowa initiative provides all incoming undergraduate students the opportunity to take the Gallup StrengthsFinder assessment to aid in their academic success and leadership development.
One of the many ways students are encouraged to develop and engage their strengths is in the classroom. This seminar provides an introduction to the strengths model for those interested in learning more about the assessment and its value. The seminar will also provide participants with the tools and resources needed to begin using the strengths model in the classroom as well as with other faculty and staff across campus.
To register for this event please visit: http://bit.ly/StrengthsSeminar.
Individuals with disabilities are encouraged to attend all University of Iowa–sponsored events. If you are a person with a disability who requires a reasonable accommodation in order to participate in this program, please contact Matt Augeri in advance at matthew-augeri@uiowa.edu or 319-335-1023.
Tuesday, January 9 at 9:00am to 4:00pm
Iowa Memorial Union (IMU), TBD
125 North Madison Street, Iowa City, Iowa
Event Type

Audience

Website
Contact Name

Matt Augeri

Contact Email

Contact Phone Number

319-335-1023

Subscribe