On June 13, a new event calendar system will be launched. At that date, only events in the new system will be displayed. Please make sure all events after June 13 are added to
https://content.uiowa.edu
. You can find out more information about the transition on that site as well.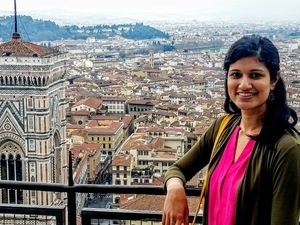 Study Abroad 101 Info Session
Curious about study abroad but don't know where to start?
Come to Study Abroad 101, where we will explore:
What it means to study abroad
How to compare programs
Tippie study abroad programs
Scholarships
How to apply
Can't make the session?
Stop by one of our Ask me about Study Abroad tables to talk with a student who has gone abroad
Attend a future Study Abroad 101
Learn more about Tippie study abroad
Wednesday, August 30, 2017 at 1:30pm to 2:20pm
Pappajohn Business Building, Room W401
21 East Market Street, Iowa City, Iowa
Event Type

Audience

Departments

Website
Contact Name

Stephanie Fountain

Contact Email

Contact Phone Number

319-335-1037

Subscribe