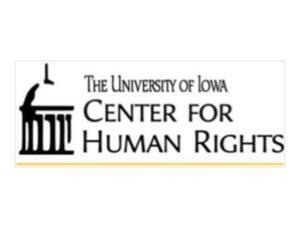 The Role of Transformative Education in Successful Reentry
What can we do as a community to support the successful reentry of Iowa's incarcerated population? Join our conversation with national leaders in reentry success as we discuss opportunities available in supporting family and community bonds, employment access, and higher education programs in prisons, including an exploration of the UI's efforts to expand higher education access to Iowa's incarcerated.
Featured guests include:
Fred Patrick, Director of Sentencing & Corrections, The Vera Institute of Justice
Daniel Karpowitz, co-founder of the Bard Prison Initiative and author of College in Prison: Reading in the Age of Mass Incarceration
Jerry Bartruff, Director, Iowa Department of Corrections
Kyle Horn, founder of America's Job Honor Awards
Eddie Moore, Jr., founder of The Privilege Institute
Returned citizens will share their expertise in finding transformative spaces that supported their successful reentry to their communities.
This event is free and open to the public, but we request advance registration, as seating is limited. The conference will take place over two full days, Friday, September 8th and Saturday, September 9th. Please visit our website (https://uichr.uiowa.edu/) for more information and to register.
This event is generously supported by a Community Impact Grant from the Office of Outreach & Engagement, and additional support from the Obermann Center for Advanced Studies.
Individuals with disabilities are encouraged to attend all University of Iowa–sponsored events. If you are a person with a disability who requires a reasonable accommodation in order to participate in this program, please contact Kathrina Litchfield in advance at kathrina-litchfield@uiowa.edu or 319-321-4997.
Friday, September 8, 2017 at 9:00am to 5:00pm
UCC Conference Center, Old Capitol Mall, 2520D Seminar Room 201 S. Clinton, Iowa City, IA
Event Type

Audience

Departments

General Interest

Website
Cost

0

Contact Name

Kathrina Litchfield

Contact Email

Contact Phone Number

319-321-4997

Subscribe