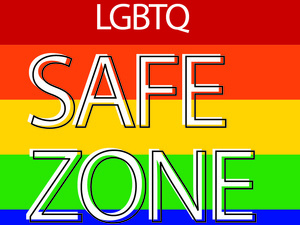 The Safe Zone Project: Phase II
Those who have completed Phase I training of the Safe Zone Project are encouraged to attend Phase II, a case study-based, application-focused session where participants will gain the tools they need to not only provide resources, but to become an active participant in making our campus a more supportive, inclusive, and affirming place for LGBTQ people. Participants who complete Phase II can choose to become a recognized Safe Zone ally and receive a Safe Zone symbol to display in their work space.
Sign-up is available for employees through Employee Self-Service/My Training, Course#648 SAFE ZONE PHASE II. Students and non-UI community members can sign-up by contacting safe-zone@uiowa.edu.
Individuals with disabilities are encouraged to attend all University of Iowa-sponsored events. If you are a person with a disability who requires an accommodation in order to participate in this program, please contact Kendra Malone in advance at 319-353-2388 or by e-mail: safe-zone@uiowa.edu.
Tuesday, April 18, 2017 at 2:00pm to 4:00pm
Iowa Memorial Union (IMU), 343
125 North Madison Street, Iowa City, Iowa
Event Type

Audience

General Interest

Tags

Website
Contact Name

Kendra Malone

Contact Email

Contact Phone Number

319-353-2388

Subscribe