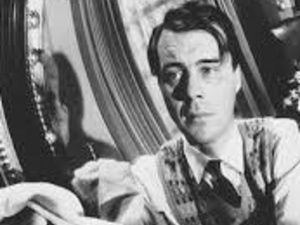 'The Servant'
The Owl of Minerva Film Series, sponsored by the Department of Philosophy, presents:
The Servant (1963, Joseph Losey). Tony (James Fox), a wealthy and idle young Londoner, hires Hugo Barrett (Dirk Bogarde) as his manservant. Initially, Barrett appears to take easily to his new job, and he and Tony form a quiet bond, retaining their social roles. Relationships begin shifting, however, and they change with the introduction of Susan (Wendy Craig), Tony's girlfriend, who seems to be suspicious of Barrett and to loathe all he represents. Barrett brings Vera (Sarah Miles), whom he presents as his sister, into Tony's household as a maidservant. Through Barrett's and Vera's games and machinations, they reverse roles with Tony and Susan; Tony becomes more and more dissipated, sinking further into what he perceives as their level, as the "master" and the "servant" exchange roles. The homosexual subtext of The Servant disturbed some of the more hidebound critics of 1963; Harold Pinter based his cryptic screenplay on a novel by Robin Maugham. (Wikipedia).
Individuals with disabilities are encouraged to attend all University of Iowa–sponsored events. If you are a person with a disability who requires a reasonable accommodation in order to participate in this program, please contact Professor Carrie Swanson in advance at carrie-e-swanson@uiowa.edu.
Tuesday, September 5, 2017 at 6:30pm
English-Philosophy Building, 109
251 West Iowa Avenue, Iowa City, Iowa
Event Type

Audience

Departments

General Interest
Cost

Free

Contact Name

Professor Carrie Swanson

Contact Email

Subscribe