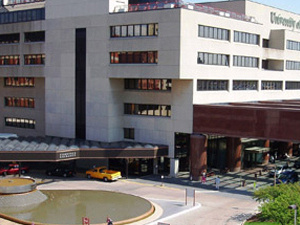 Trauma Nursing Core Course (TNCC)
This is the two-day, 7th Edition TNCC Provider course. This course is intended for licensed RNs who work in the emergency-care setting (at least six months of experience recommended).
TNCC empowers nurses with the knowledge, critical thinking skills, and hands-on training to provide expert care to trauma patients. This course combines interactive learning with scenario-based assessments to give nurses a comprehensive learning experience. There are five online modules that the student views, along with reading the comprehensive manual in order to prepare for the course.
The Emergency Nurses Association will issue a card verifying the successful completion of the TNCC provider course. Expiration of the verification will occur four years from the date of issue.
Nursing Continuing Education
This course is held in cooperation with the University of Iowa Hospitals and Clinics Department of Nursing, an Iowa Board of Nursing–approved provider, Number 34. Full time attendance at this program will award 1.53 continuing education units (CEUs).
The Emergency Nurses Association is accredited as a provider of continuing nursing education by the American Nurses Credentialing Center's Commission on Accreditation and qualifying participants may receive contact hours towards Emergency Nurses Association credentials.
Emergency Medical Services Continuing Education
The University of Iowa Health Care EMS Learning Resources Center will award 14 hours continuing education for EMS Providers with 100 percent attendance.
Individuals with disabilities are encouraged to attend all University of Iowa–sponsored events. If you are a person with a disability who requires a reasonable accommodation in order to participate in this program, please contact Jenny Reece in advance at emslrc@uiowa.edu or 319-356-2597.
Friday, March 24, 2017 at 7:30am to 5:00pm
University of Iowa Hospitals and Clinics, EMS Learning Resources Center, South 611 GH
200 Hawkins Drive, Iowa City, IA 52246
Departments

Website
Contact Name

Jenny Reece

Contact Email

Contact Phone Number

319-356-2597

Subscribe