On June 13, a new event calendar system will be launched. At that date, only events in the new system will be displayed. Please make sure all events after June 13 are added to
https://content.uiowa.edu
. You can find out more information about the transition on that site as well.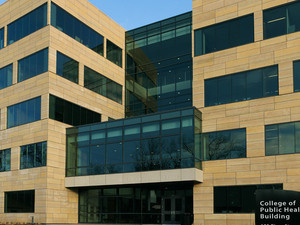 XSEDE Big Data Workshop
XSEDE along with the Pittsburgh Supercomputing Center is pleased to announce a one day Big Data workshop, to be held May 18-19, 2017.
The workshop will focus on topics such as Hadoop and Spark.
In past the workshop was run for 1 day. But starting in May, the workshop will be two days. The program/schedule is being prepared for the workshop.
Agenda
Thursday, May 18
All times given are Eastern
11:00 Welcome
11:25 Intro to Big Data
12:00 Hadoop
1:00 Lunch break
2:00 Spark intro
5:00 Adjourn
Friday, May 19
All times given are Eastern
11:00 Machine Learning:Recommender System with Spark
1:00 Lunch break
2:00 Deep Learning with Tensorflow
5:00 Adjourn
Friday, May 19, 2017 at 10:00am to 4:00pm
College of Public Health Building, N512
145 North Riverside Drive, Iowa City, IA
Event Type

Audience

Departments

General Interest

Tags
Cost

Free to attend but need to register on XSEDE website

Contact Name

Sai Ramadugu

Contact Email

Contact Phone Number

3193355330

Subscribe