Event Calendar for Iowa Memorial Union (IMU)
Friday, March 24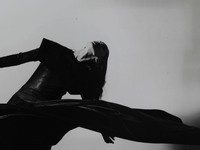 Bodies in Motion compares the dance photography of Barbara Morgan to work produced by artists from the Renaissance to the present. Imagined as a complement...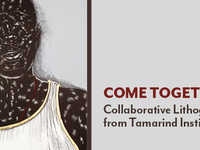 This exhibition explores the collaborative nature of lithography at the Tamarind Institute. Thirty lithographs by contemporary artists are accompanied by...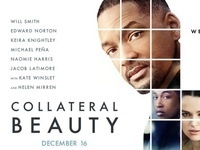 Retreating from life after a tragedy, a man questions the universe by writing to Love, Time and Death. Receiving unexpected answers, he begins to see how...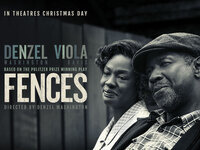 A working-class African-American father tries to raise his family in the 1950s, while coming to terms with the events of his life. Showings: Thursday,...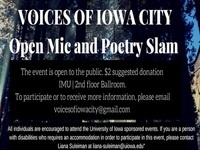 On Friday, March 24, from 8–10 p.m., we will be holding the first Voices of Iowa City Open Mic and Poetry Slam in the second floor ballroom in the...