Event Calendar for Iowa Memorial Union (IMU)
Thursday, April 20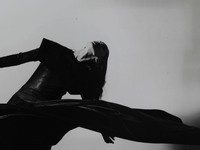 Bodies in Motion compares the dance photography of Barbara Morgan to work produced by artists from the Renaissance to the present. Imagined as a complement...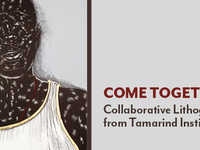 This exhibition explores the collaborative nature of lithography at the Tamarind Institute. Thirty lithographs by contemporary artists are accompanied by...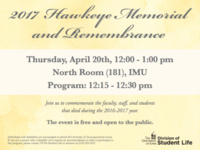 Join us to remember and honor the faculty, staff, students and loved ones that died during the 2016/2017 year. Thursday, April 20, 12:00-1:00pm North Room...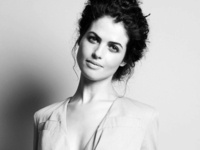 The University of Iowa Lecture Committee presents Neri Oxman, an architect and designer, for her lecture "Everything is Connected." Oxman coined the term...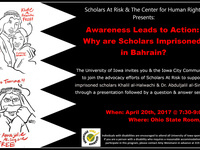 Interns from Scholars at Risk will be holding an information session as well as a question and answer session about imprisoned scholars in Bahrain. We will...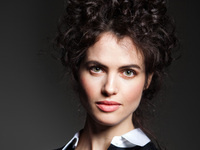 Join the University Lecture Committee, the Office of Research and Economic Development, Theme Semester, John Pappajohn Entrepreneurial Center, and Women in...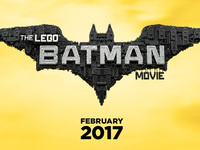 There are big changes brewing in Gotham, but if Batman (Will Arnett) wants to save the city from the Joker's (Zach Galifianakis) hostile takeover, he may...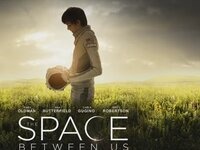 Gardner Elliot, the first human born on Mars, begins an online friendship with Tulsa, a teen in Colorado. On his maiden voyage to Earth, the 16-year-old...