Event Calendar for University Capitol Centre
Monday, February 19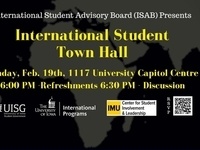 What do you want to see happening on campus? What can the University do to help you succeed? Join us for a discussion on international student...
Tuesday, February 20
The Support Community for Instructional Technology (SCIT) group provides a venue for anyone who works with instructional technology at the University of Iowa...
The chairs of a search for a new Vice President for Research and Economic Development (OVPR&ED) are seeking input from University of Iowa stakeholders...
Wednesday, February 21
The history of the anti-sexual violence movement in the United States is rich, deep, vibrant and also fraught with inequalities related to gender identity,...
Thursday, February 22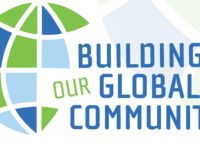 This session will introduce participants to the culture of Southeast Asian countries through a series of brief presentations. Participants will learn about...